June 16, 2020
Best of Basketball Rebounding Machines
Passing Support
SLZ Solo Assist trainer net – lower, portable, passing net so one can pass, catch and shoot. $138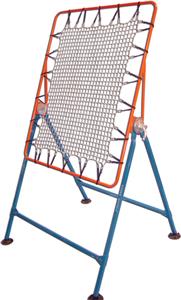 Toss Back Basketball Rebounder via Epic – a little sturdier and upright: $299
Rebounding Support
SLX Kickout – $38 via Amazon – have to make it for it to kick back – think this is okay, really easy to hook on to the hoop, not heavy, but must weight the base on portables.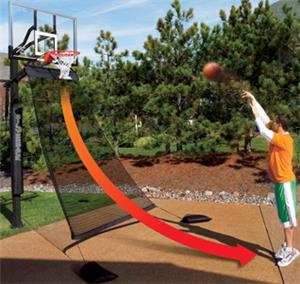 Ball Return Net – $89 – if the ball keeps hitting the base or curb or goes into woods – problem is that the weighted bags have to be on the court, so can't go to basket when using this.
Gorilla Yard Net – $239 via Amazon – this would be added to the SLX Kickout to prevent the misses from going into the woods or behind the net. It also can be folded right up nice and neat on the sides of the pole.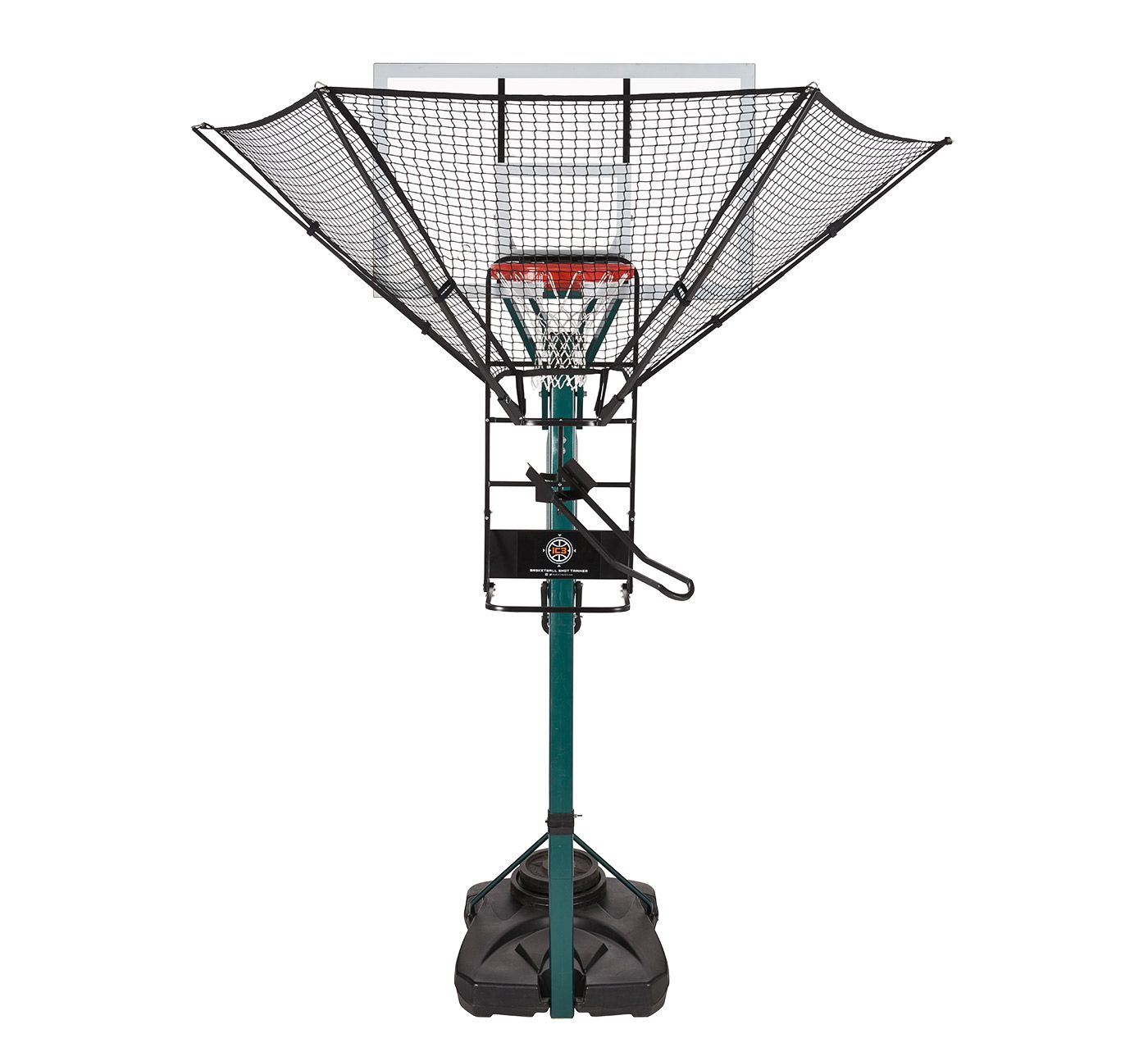 iC3 Shot Trainer – $499 – *BEST VALUE* This is the best value because it has wider net above an behind and can be put on portable or in-ground. Seems hefty to put up there/take down without two people. Although the iC3 Shot Trainer is on the more expensive side, costing around $499.99, its features make it the best value rebounding machine on this list. The net stretches over the rim, gathering made or missed shots. Additionally, the high net design will force you to improve the arc of your shot, something that will benefit many who want to improve their jump shot over the summer. The ramp that connects to the net simulates a pass from a teammate, making it great for those who struggle to shoot off the pass. Even though this rebounding machine holds up very well in all weather conditions, it is also easy to pack up and be stored if that is what you want.
Rebounding & Passing Combo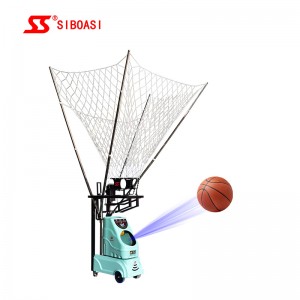 Basketball Rebounding Wide Net & Basketball Passing Machine – Installs in 20 seconds. You have to request a quote. Other systems run between $2,000-$6,000. This one seems simplest.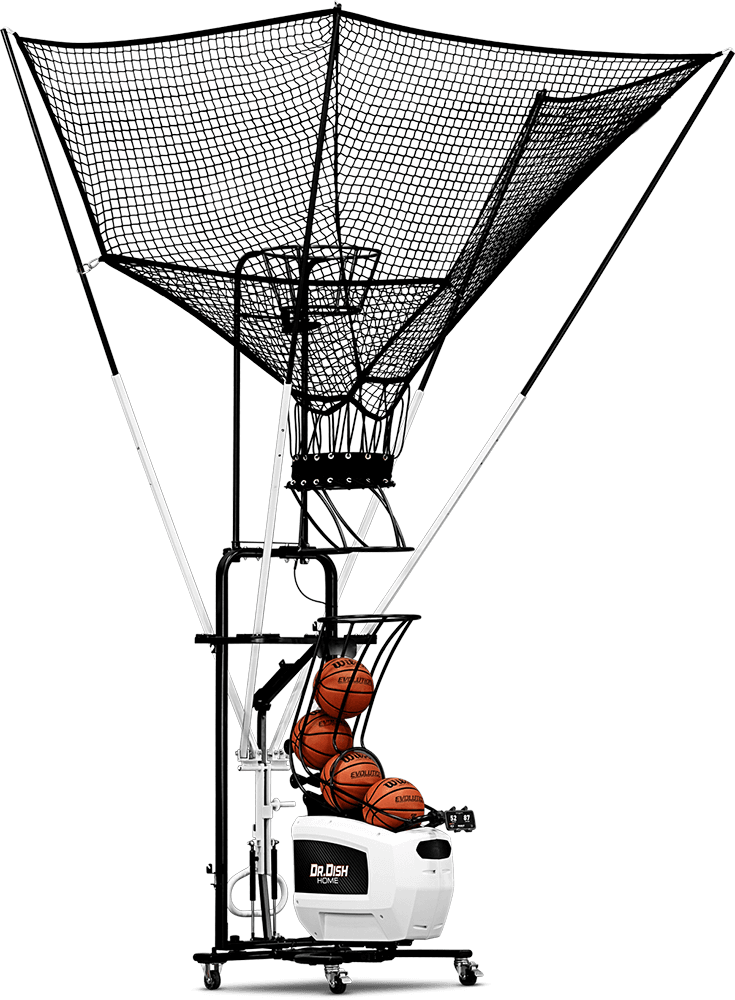 Dr. Dish x Home – $2995: Their patented design forced you to use correct forms. Rebounding and passing are taken care of leaving you to focuson your spot and you shot. Compact and lightweight design makes storage easy with setup and take down in only minutes.
The Gun – They have different models. One vendor website is selling it for $5,400…this is too high tech for my taste. Most college gyms use them. So you'd need a big court, durable hoop, and place to store.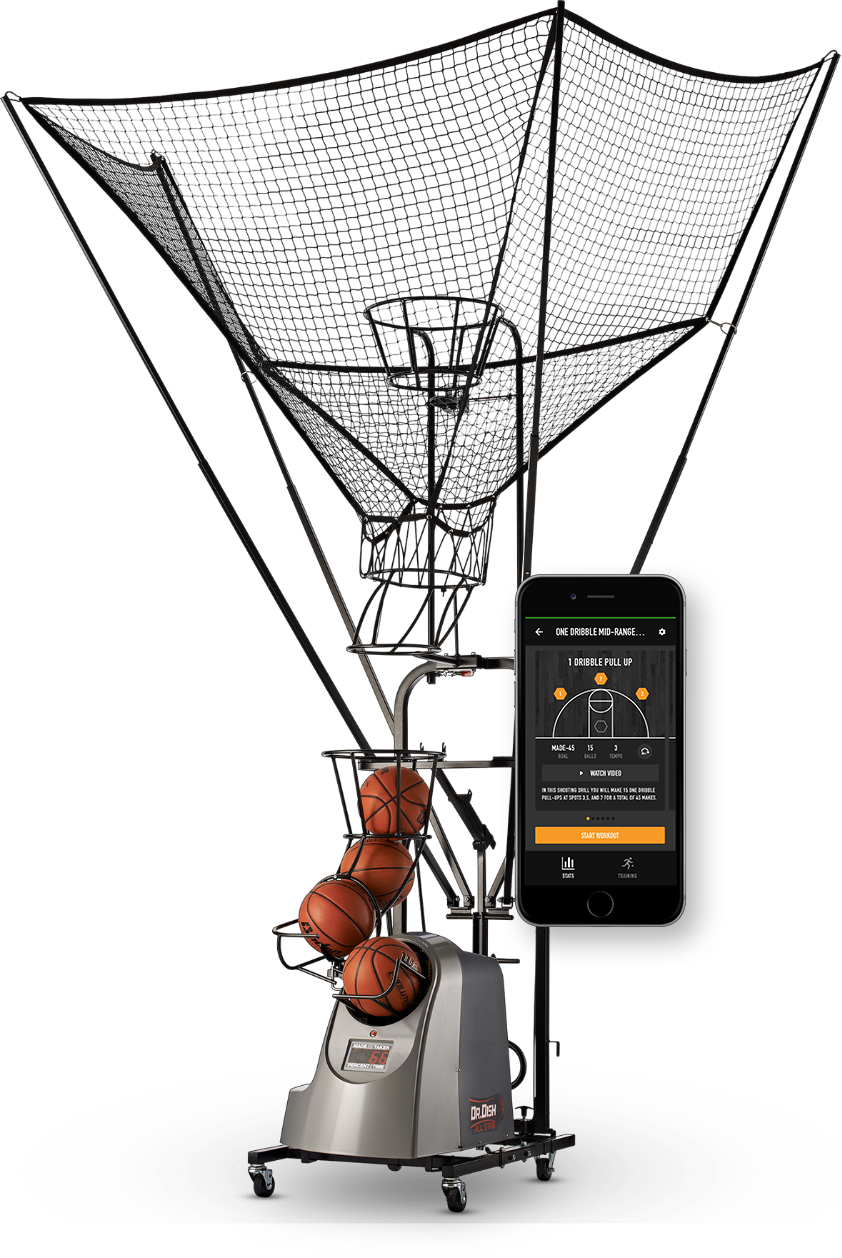 Dr. Dish All-Star Model – $6500 If you are willing to spend $6500, the Dr. Dish All-Star Model, with all of its remarkable capabilities, can be yours. This rebounding machine includes all of the features from the previous two, however, what differentiates this rebounding machine from the others is the way it utilizes technology. It is the only shooting machine designed with a complete training management system. A large LCD interface displays real-time stats by location. By connecting to the Dr. Dish app, you can view and analyze your shooting drills. The app can also track your heart rate if you want to push game speed practice.
Hot Shot Shooting Machine – WOW it's $9,500
Tiles for Home Court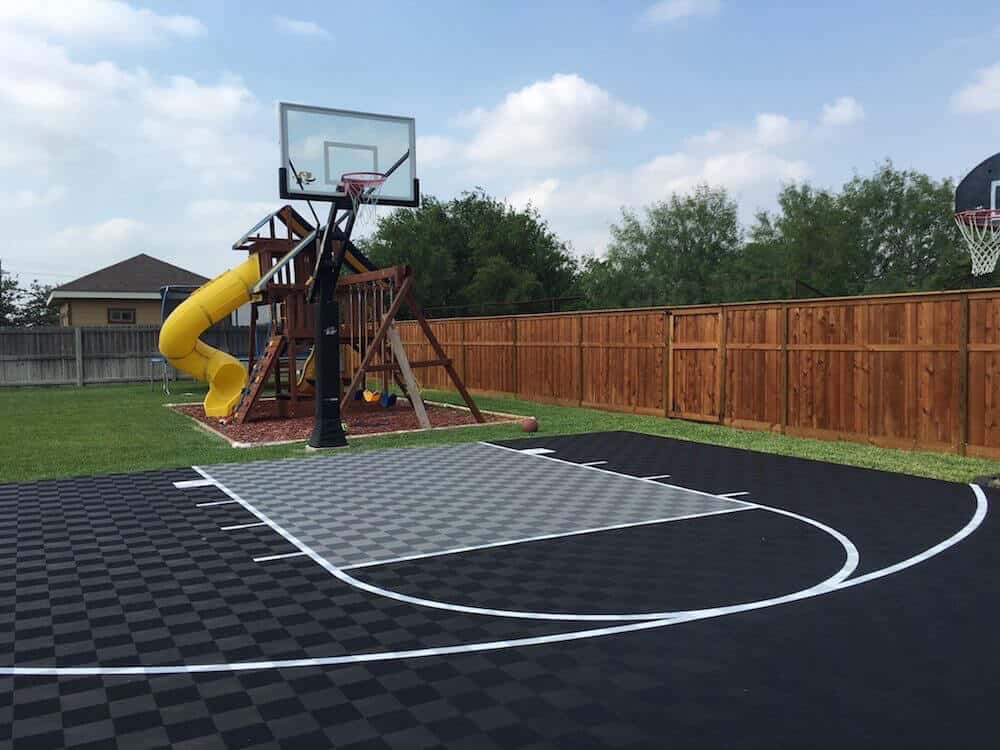 Backyard Basketball Court Flooring – Some prefer these tiles for their home court.